New Programs Launched To Help People Get Out of Poverty and Avoid Criminal Justice System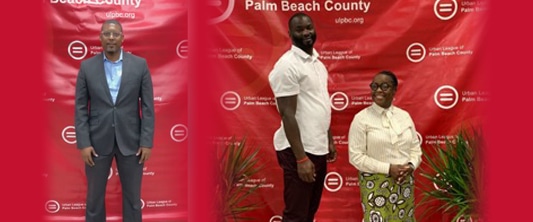 Urban League of Palm Beach County launched two new programs in October, 2019 that will make a big difference in the lives of many residents. 
The first program is Project Moving Forward whose goal is to reduce and prevent court appointed first-time offenders from re-offending. 
The second program is Project Thrive which offers low-income families in high poverty areas the ability to advance toward economic mobility.
"These new programs are a great addition to the work we do in transforming the lives of people in our community," said Patrick Franklin, President and CEO of Urban League of Palm Beach County.
He added: "We're grateful to our funders and other partners in allowing us to create the kinds of programs that give people the opportunity to get out of poverty and avoid involvement in the criminal justice system."